ABOUT THE PROCESS
Susan's images are shot on film with homemade medium format cameras and homemade lenses, primarily made out of plastic, vintage camera parts and random household objects. Effects are created entirely IN-camera. No photoshop post-processing techniques are used to achieve effects.
PRINTS
All images are printed at 12x12 or 16x16 in limited editions of either 25 or 15 with a total of 5 artist proofs. Images are individually printed by Susan with ultrachrome K3 inks on archival, acid free, 100% rag, fine art paper and hand coated with giclee varnish. A select group of images are available in 27x27, edition of 3 with a total of 2 artists proofs. Prints are signed and numbered in pencil au verso.
GALLERIES
My prints are sold at the following galleries (listed alphabetically). Please contact one of the following galleries to view or purchase prints.
Catherine Couturier Gallery, Houston, TX

Cordon Potts Gallery, San Francisco, CA

Etherton Gallery, Tuscon, AZ

Obscura Gallery, Santa Fe, NM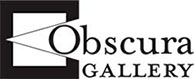 LICENSING
For inquiries and availabilty of images available please email Susan